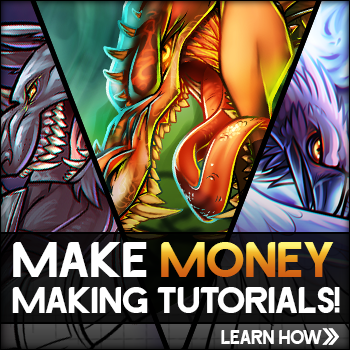 Details
Artist:
Dawn
Date Added: December 8, 2007
Steps: 12
Favorited: 0
Views: 0 in last hour, 2 in last day, 12 in last week, 38405 total
Comments: 0
Tags:
Description: Welcome to my wonderful tutorial! Today we will be learning how to draw a red dragon. Did anyone hear of a red dragon? What is it? A red dragon is part of the dragon species. They're favorite hideout is usually near volcanoes. They don't live inside of them! Red dragons glide over the volcanoes' magma to charge up their breath weapon. Everyone knows a red dragon's breath weapon is fire. My dragon has a special tail tip for flight. This tail tip keeps the dragon on balance. It is a thicker skin membrane like its wings. When a red dragon is angry the tip of the tail will expand. Most red dragons don't have this tail tip...except for mine. Also as you can see my red dragon has yellow markings on its body. This is pretty decoration I decided to create so the dragon looks fiery. My red dragon is sixteen feet tall and thirty feet wide. His wing span is seventy eight. Those are huge wings! This is because dragons can't fly with small wings and a big body. Like all dragons, red dragon's bones are hollow. They're not strong like a human's bones. This is because it enables them to fly. Well enjoy my tutorial! Hope it's helpful.