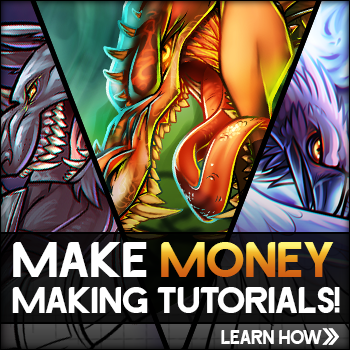 Details
Artist:
Dawn
Date Added: November 15, 2010
Steps: 7
Favorited: 0
Views: 0 in last hour, 2 in last day, 27 in last week, 36271 total
Comments: 0
Tags:
Description: Hey guys! I'm here with another dragon tutorial since it's been a while that a dragon lesson has appeared on the site. I know most of you folks love these beasts as I do too, which is why last night I was doodling a creature with a seriously bad-arse face and decided to turn it into a dragon. When it comes to creating your own characters, you have lots of freedom and streams of creativity flowing through your mind. You'll want to create the most awesome creation to blow everyone's mind away. I tried to achieve that limit and present you a lesson on "how to draw a Western dragon", step by step! I drew most of it during my livestream broadcasts yesterday night, with lots of folks watching. There were tweaks suggested by members added onto the drawing which lead me to tweaking it enough to be a tutorial. Since I've drawn so many red, green, and purple dragons, I decided to shift the colors around to a more dynamic color scheme which brings out the real beast in this creature. It all comes down to practice and patience; mostly practice though. You need to revive your sources of creativity in order to achieve pleasing outcomes. Studying through books, other medias, artists, music, and strange hobbies that have nothing to do with art, all can mend into a creation that's very unique. Watch movies, listen to music, read books that flipside to what your original used to. Ok now, I'm pretty much rambling about the deeper levels of creativity now folks, let's just move onto the lesson to "draw a western dragon". Thanks so much for viewing and have fun with this nifty tutorial! Don't forget to lend out feedback on how you did or how the lesson helped.