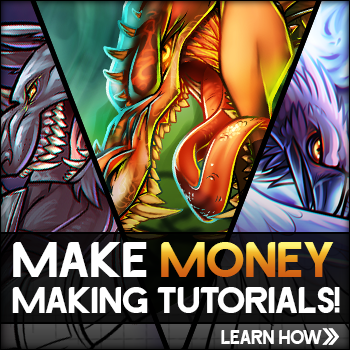 Details
Artist:
Dawn
Date Added: November 8, 2010
Steps: 6
Favorited: 10 (view)
Views: 0 in last hour, 2 in last day, 2 in last week, 21267 total
Comments: 0
Tags:
Description: Yes, so I've tempted myself to create another tutorial, this time based on a chibi version of a character from Kingdom Hearts. The new video game has been released and I figured I could do a tutorial especially for all those heart throbbing fans who sob for Riku's presence. In this cute lesson, you'll be learning "how to draw chibi Riku", step by step. Unlike the traditional quite and modest character, I decided to spice up his character and add some 'smexiness' for all the fangirlies to squeal their wits! I am really pleased on the outcome of this character and his lovely pose. I hope you folks will too! In the future, I plan to chibi-tize other characters from the Kingdom Hearts series. Drawing Riku's face was probably the most tedious work besides the arms that flare into large man-paws (personally, the style fits very well with the overall 'seductive appearance'!). Let his smexy glare flicker back into your soul, drawing you into a deep daze of Riku hypnosis! Since he always wears his shirt half buttoned, I thought maybe it's time to have it flashing his skeleton-like body xD. He's rather shy that he's revealed so much of himself. The monotone blues actually drag in a mood of hypnosis, thus the reason why I added all the blue tones and bits of red to add sugar. Anyways, I'm not going to spice up this text with fan girl talk any further. Let's move onto the lesson so you can "draw chibi Riku" yourself! Well peeps, have fun with this lesson as much as I did! Thanks a lot for viewing and good luck!