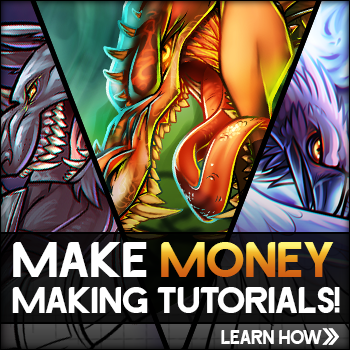 Details
Artist:
Dawn
Date Added: April 8, 2010
Steps: 6
Favorited: 0
Views: 0 in last hour, 0 in last day, 4 in last week, 11581 total
Comments: 0
Tags:
Description: There is an animated series called Catscratch, and it airs on Nickelodeon. I received a request by a member, and they asked if I could do a tutorial on one of the main characters. So, this first tutorial for the day is for all you Catscratch fans, "how to draw Katilda", step by step. To be honest, this is the first time that I ever heard of this cartoon, and to tell you the truth, I'm glad I now know about it. As with everything that is new to me, I had to watch a few episodes of the series to educate myself a bit on what I was going to write about. Needless to say I laughed while I watched, and afterwards I kept thinking about the cartoon. Katilda is the neighbor to Mr. Bilk, Gordon, and Waffle who are the three main cats of the series. She is a cat that loves adventures, and if I'm not mistaken, Mr. Bilk has a crush on her. As with a lot of females, she often teases Mr. Bilk because she knows that he's got the hots for her, and she obviously has the hots for him as well. The only problem is, he doesn't know that because she never told him. Katilda also has a doll she calls Alice, and along with her creative imagination, she dreams all day long about the different things she can do with each passing day. I really had fun drawing this pretty feline. She will be an easy feat for you all to tackle, and when you are done you can upload your newly drawn sketch, and show everyone else how you learned "how to draw Katilda" too. I will be back with three more lessons for you all, and seeing how one of the tutorials did pretty good as a linked lesson, I will actually draw my own version. Peace out peeps, and have a happy drawing day!